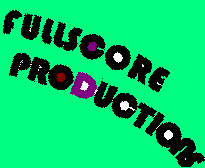 Thank you for visiting Fullscore.com. Meet the new team of snow and cement. Look out for some of our new videos including Thanks For Visiting featuring some sick skiing and boarding performed by our team.
Welcome to Fullscore Productions.
Thanks for visiting.
Check out some new art by Aly Lear, Austin Bloomer and Susan Anderson in the photo page.
Watch out for updates on events and premiers for Fullscore Films. Check the whats new page for updates.